I have been working in a chemistry laboratory for some years and still every once in a while I learn new amazing tricks or lab hacks that leave me open-mouthed. For this reason, I decided to share with all of you a handful of lab hacks I believe will be very useful to anyone working on a laboratory. Some of them I learnt from coworkers and others from reading books or over the internet, but most of them have proved useful to me at a certain point. I will get straight to the point.
Taking care of air sensitive chemicals: What works and what does not.
I have seen people remove the "sureseal" from Aldrich bottles of buthyllithum and exchange it for a rubber septum. This is not the way to go: a piece of rubber full of holes is not protecting you reagent at all. The only long-term reliable method for 

protecting air-sensitive commercial compounds like BuLi is the metal/plastic seal that originally comes attached to the bottle. Aldrich's sureseals worked fine in my experience, if you want something more, Acros multi-layer seals provide an even better reliability.
A more useful lab hack is to use a needle that leaves almost no hole while using it to take the reagent out of your bottle. A good choice is using 4 in. 22 ga needles (Fisher #14-817-102). I found them for the first time in my current lab and they work perfectly fine.
But if you really need to store a chemical properly under complete inert conditions you should transfer it into a Schlenk bomb.To do so you can just follow the same procedure than doing a cannula transfer,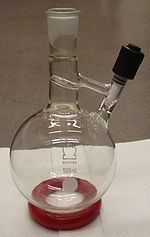 having throughouly purged it with an inert gas like Ar beforehand. Of course, most of this reagents can be titrated so you can know its exact concentration before using it, which is required especially in cases where you do not want to use an excess but a stoichiometric amount of the compound. Shenvi's group in Scripps has published online a very nice guide on titration of common soluble RM, R2NM and ROM reagents.
Most commonly used pyrophoric reagents.
Most of the fires and explosions that can happen in the labs are usually caused by the same chemicals. We found very interesting to share a list of the most common reagents that might cause a fire or an explosion if not handled properly.
The most popular one would be sodium metal, which is still used in many labs as drying reagent for solvents via distillation. Take special care when handling it under air atmosphere.
Lithium aluminum hydride (LiAlH4) is a frequently used reagent for performing reductions. It is of extreme importance to add the hydride in very small portions to the substrate, and in a ice/water bath if possible, especially at the beginning of the addition. Another approach would be to add a solution of the substrate to a suspension of LiAlH4, once again, in a controlled manner.
Palladium on carbon (Pd/C) can also ignite in contact with MeOH (a common solvent for hydrogenations), so it is usually recommended to cover completely the Pd/C with another solvent like toluene, and then add the substrate and the methanol. Obviously, hydrogen can also cause explosions, so if you are planning to do hydrogenations, consider asking for advice or training first. As a general rule, set up the reaction completely under Ar/N2 atmosphere, only exchange for H2 last. When the reaction is complete, exchange again H2 for inert gas and then you can open the flask.
Other common chemicals that may ignite are organolithium reagents, especially tBuLi. Always que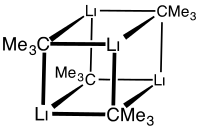 nch the syringe you used for the addition with not dry Et2O or THF, you do not want to create a flamethrower!
You can check some guidelines on the safe use of pyrophoric reagents by Columbia University.
Short but very useful advices and proverbs
Labelling a compound takes 5-10 seconds. Identifying an unlabeled compound may take 30 minutes later (if you are lucky).
A bit of an impurity can make a huge difference in color. If a product that should be colorless looks orange, brown or whatever, do not assume your reaction failed.
If you do not have time to do something properly/right, make sure you do have time to do it again.
There is no "having too much starting material".
Hofstadter's law: Everything will take longer time than you think, even if you take into account this rule.
A week in SciFinder will save months in the lab.
One gram in hand is worth two in the reaction flask.
Garbage in, garbage out.
You get luckier the more you try.
You can find more of them, as well as loads of advice and lab hacks for working in the lab at NotVoodooX (University of Rochester)
This is a really neat website, especially for beginners. I would recommend everyone to have a look at it.
Plan the paper before planning the experiments
Collecting data that will not be publishable is not an efficient way to organize your work. You do not want to end up with a lot of meaningless or unconnected data after weeks or months of work, this just would be a disaster.
The best idea is to always keep in mind the big picture. What do you actually want? Even if the next experiment that you have in mind looks cool, if it does not provide any meaningful insight to the whole project, it is not worth performing. But if it gives you a bit of knowledge about how your reaction works, or puts you in a closer position to your goal, go for it.
Weighing compounds.
Over the years I have seen people use a lot of different tricks or lab hacks to weigh chemicals. Here I list some of them that can make your life easier every day in the lab.
If you are weighing a compound from a small container (let's say, a 5 mg bottle of catalyst), you can just put the container in the balance, set it to 0.0, and then pick with your spatula until the balance reads the negative value of the amount you wanted to measure. I find this very useful when I am setting up several small-scale parallel reactions with the same reagents but different conditions.
If you need to weigh amounts bellow the accuracy limit of your balance, just weigh a larger amount, dissolve it in a known amount of your reaction solvent, and add the corresponding volume of the resulting solution.
When I find myself with the need of weighing oils/liquids which I do not know the density of, the best solution is to weigh the appropriate empty syringe, then fill it with my reagent and weigh it again. Just adjust until you have picked up the amount you needed. Of course now with the values of weigh and volume you can calculate the density of your product for the next time.
For very tiny amount of liquids, apply the first point: Weigh the oil container, set the balance to 0.0, dip the tip of a pipette, check the mass that you have taken. Then adjust picking up more amount or dropping some of it. When you have the desired mass on your pipette, rinse it in your reaction solvent and you are done.
If you want to set up one (or more) small-scale reactions (lets say, 10 mg) but you only have some mg of your starting material (50 mg), you just need to dissolve it in your reaction solvent, for this example 5 mL, and then take 1 mL of the solution to each of your reaction flasks/vials.
On TLC plates
Do you need to run a lot of TLCs in the same solvent system at the same time? Just get a big glass container that you can close, fill it with sea sand, and then your solvent system. You can now just stick all the TLC plates you want on the sand and they will run at the same time.
Classic TLC are mandatory before doing a column or preparative TLC purification. This seems obvious, but should always be kept it in mind.
A nice thing to try if you are not getting good TLCs is after spotting your reaction (and the other components/mixtures) eluting it for a few millimeters in pure MeOH. MeOH will concentrate all the spots, and you can now mark the front line and run normal TLC. This gives very nice TLCs and can solve problems like big spots, or spots overlapping.
If you think a compound is not stable in silica, try running a 2D TLC: Use a square TLC plate and spot the sample in one corner. First run the plate in one direction, then dry it and run it turned 90 degrees (with the line of spots at the bottom). If the compounds are stable in silica, all the spots should appear on the diagonal. If any compound does not, it will probably be decomposing.
Dealing with air sensitive compounds NMR
If you have one, you can use a Schlenk line NMR adapter. You can insert the neck of your NMR tube in the bottom hole and do vacuum/Ar cycles. Then you can just fill your tube with your compound in dry deuterated solvent.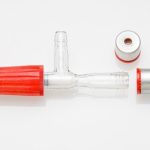 If you do not have one of those adapters, you can use a small rubber septum: it has enough room to insert a needle from your Schlenk line, so you can fill the tube with an inert gas.
You can usually dry your deuterated solvents like CDCl3 passing them through a plug of activated alumina (A pipette with a cotton plug will work. This will also remove acid traces from chloroform), or adding 4A molecular sieves. You can also try adding some CaH2 or K2CO3 and the filtering them out. If you have access to a glovebox and closed-ampoules of deuterated solvents, you can totally skip the drying step.
Organizing your fumehood
Do you use a certain solvent or bench reagent a lot of times? Instead of wasting every time a new syringe and needle, what I do is sticking some column test tubes in the walls of my fumehood, label them, and put in there a syringe+needle which I use to manipulate a certain solvent or reagent. For example, I have one for my deuterated chloroform, another one for the HPLC grade solvent that I use every day for setting up my reactions and another one for the stock solution of my internal standard to calculate NMR or GC yields.
Fill and label washing bottles with the technical grade solvents that you use normally.
If you use reflux condensers in a daily basis, it is probably better if you leave them all permanently connected in series to your cooling water and clamped in the back of your fumehood.
Pulling solvent off your sample
Sometimes you have a new product, and after checking out your NMR for characterizing it, you find that a lot of solvent shows on the spectra. If you are having a hard time removing the solvent from a sample, there are several things you can try. Place your container (if its hygroscopic or air sensitive, under an inert gas) intro a dry ice or acetone (cryocooled) bath for 30 seconds. Then take it out of the bath and apply high vacuum. Repeat twice more and most solvents will have left.
Another trick that I usually apply, for example right after a column purification, is redisolving my pure product in the solvent (not the deuterated one, of course) I will be getting my NMR with (which is usually chloroform) and then removing it under reduced pressure. This usually helps a lot, since the main traces of solvent will only cause your NMR solvent peak to increase a bit (most of the other solvents will be gone), but you will get a very clean spectra.
Miscellaneous lab hacks
Multiple rinses using smaller amounts of solvents are better than only one with a large amount, e., 3x1mL is better than 1x3mL.
If you want to weigh a liquid with very low boiling point, leave it in the fridge or freezer for some minutes before proceeding to do so.
Rinse your extraction funnel with brine before doing your actual brine wash to the organic phase. It helps removing aqueous residue which remains on the separatory funnel.
Using a short sentence to describe the result of every reaction (like "the reaction worked well", "very clean reaction/TLC", "only SM on GC/TLC"). Writing it down on your notebook is very useful.
Repeat every new reaction with a positive result. Always make sure that the procedures that you create are reproducible.
If two pieces are stuck together by a ground glass joint, try heating them up with a burner or other heat source, then it will be easier to separate them.
If you deal with chemicals that will stick to your gloves a lot (like iodine) you can just double glove. When the moment to manipulate it comes, use the sticky reagent then throw the outer pair of gloves and you will not have to deal with sweaty hands to put new gloves on.
That is all for today, I hope you have enjoyed it and find it useful! I want to thank, apart from the sources cited/linked above, the chemistry reddit community for providing both information and inspiration for making this post. I also wanted to thank Wikimedia for the nice pictures included.
Finally, if you have any doubts or if you feel like contributing with your own tricks/pictures/examples you can do it on the comments. Or even better: contact me so I can include your tricks on a future second edition of this lab hacks post (you can contribute with your own posts if you like).
Also want to thank the people from Chemical & Engineering News for publishing an extended version of this lab hacks story in their last issue!